AG Salons & Nouvelles de la mécanisation
| Shows in Europe | Date of the show | Place of the show | Website of the show |
| --- | --- | --- | --- |
| Foire de Libramont 2022 | 29 juillet 2022 - 1 août 2022 | Libramont - Belgium | www.foiredelibramont.be |
| SPACE 2022 | 13 septembre 2022 - 15 septembre 2022 | Rennes - France | www.space.fr |
| Sommet Elevage | 5 octobre 2022 - 7 octobre 2022 | Clermont-Ferrand - France | www.sommet-elevage.fr |
| Bauma 2022 | 24 octobre 2022 - 30 octobre 2022 | München - Germany | www.bauma.de |
| SIMA 2022 | 6 novembre 2022 - 10 novembre 2022 | Paris Nord Villepinte - France | www.simaonline.com |
| EIMA 2022 | 9 novembre 2022 - 13 novembre 2022 | Bologna - Italy | www.eima.it |
| Eurotier 2022 | 15 novembre 2022 - 18 novembre 2022 | Hannover - Germany | www.eurotier.com |
| AGRAMA | 24 novembre 2022 - 28 novembre 2022 | Bern - Switserland | www.agrama.ch |
| Interpom 2022 | 27 novembre 2022 - 29 novembre 2022 | Kortrijk - Belgium | www.interpom.be |
| Agromek 2022 | 29 novembre 2022 - 2 décembre 2022 | Herning - Denemarken | www.agromek.dk |
| Landbouwbeurs Leeuwarden | 7 décembre 2022 - 9 décembre 2022 | Leeuwarden - The Netherlands | www.delandbouwbeurs.nl |
| Polagra-Premiery 2023 | 13 janvier 2023 - 15 janvier 2023 | Poznan - Poland | www.polagra-premiery.pl |
| IPM Essen 2023 | 24 janvier 2023 - 27 janvier 2023 | Essen - Germany | www.ipm-essen.de |
| Agritechnica 2023 | 12 novembre 2023 - 18 novembre 2023 | Hannover - Germany | www.agritechnica.com |
| Sitevi | 28 novembre 2023 - 30 novembre 2023 | Montpellier - France | www.sitevi.com |
---
| Shows worldwide | Date of the show | Place of the show | Website of the show |
| --- | --- | --- | --- |
| Farwest Show 2022 | 24 août 2022 - 26 août 2022 | Portland - Oregon USA | https://farwestshow.com/ |
| Agri-Trade | 9 novembre 2022 - 11 novembre 2022 | Red Deer, Alberta - Canada | www.agri-trade.com |
| World AG Expo 2023 | 14 février 2023 - 16 février 2023 | Tulare, California - USA | www.worldagexpo.com |
---
The latest novelty by BKT is an agro-industrial tire for trailers in construction and farming transport applications. It specifically withstands tough conditions.
Within a company's fleet, trailers play an essential role. Their task is to carry heavy loads on different terrains on, or off the road. Definitely not t...
En savoir plus
Hier
The Amazone Group has strengthened its development cooperation with Dutch start-up company AgXeed, by taking a financial interest in the company. As a further agricultural engineering partner, Claas is also involved through Seed Green Innovations GmbH along with other investors.
With this intensification of what is...
En savoir plus
Hier
Dewulf, supplier of a complete range of agricultural machines for the cultivation of potatoes and root crops, will be introducing full ISOBUS on nearly all CP and Structural potato planters from autumn 2022.
ISOBUS operation is manufacturer-independent and therefore available both via the tractor and via an additio...
En savoir plus
Dimanche 26 juin 2022
Farmers and contractors running multi-brand tractor fleets can now use John Deere's AutoTrac TIM (Tractor-Implement-Management) activation for the Gen4 Universal Displays. This means that the proven guidance system AutoTrac can be used on all tractors with AEF (Agricultural Electronics Foundation)-certified TIM guidance ...
En savoir plus
Samedi 25 juin 2022
Väderstad introduces the new disc cultivator Carrier XT 425-625. With an easy machine setting as well as rotating disc axles, the Carrier XT is built to optimize tillage result, depending on the working depth.
The Carrier XT is the newest addition to the family of Carrier disc cultivators, used for high-speed prim...
En savoir plus
Vendredi 24 juin 2022
On Monday 20 June, a machine convoy of eight trucks left the AVR Roeselare works in Belgium for Denmark. The West Flemish potato machinery manufacturer delivered no less than eight harvesters to its Danish dealer WekoAgro.
On the way, an additional truck with a Falcon hopper joined the convoy from the production fa...
En savoir plus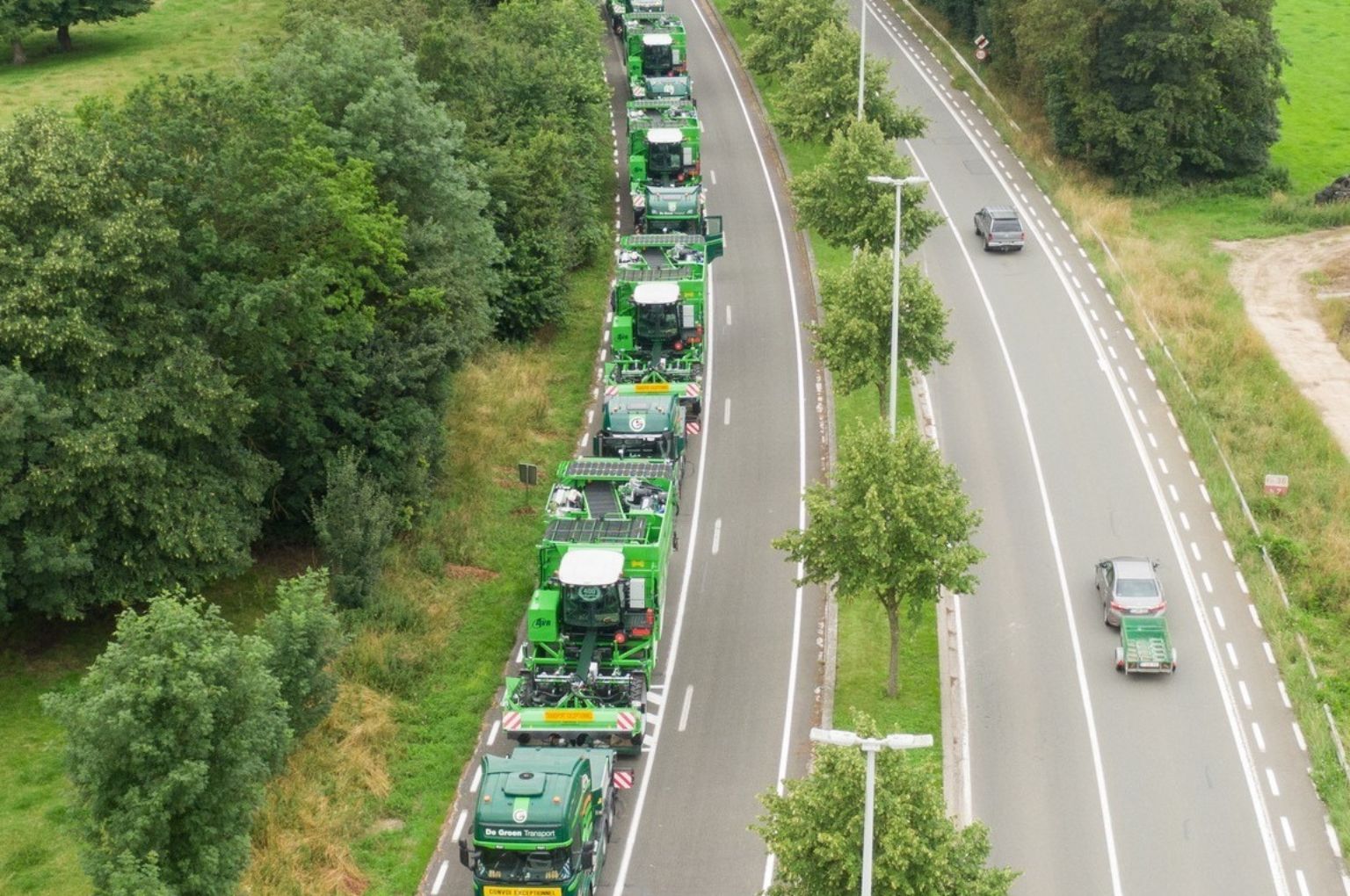 Jeudi 23 juin 2022
AGCO Corporation celebrates the centennial anniversary of the Gleaner combine harvester brand. The 2023 model year marks 100 years of innovation and a simple harvest experience.
"From the first self-propelled harvester to our innovative S9 Super Series combines, Gleaner provides the reliability and experience North...
En savoir plus
Mercredi 22 juin 2022
John Deere has been named a 2022 honoree of The Civic 50, which recognizes the 50 most community-minded companies in the nation each year. The Civic 50 is an initiative of Points of Light, the world's largest nonprofit dedicated to accelerating people-powered change.
For 10 years, The Civic 50 has provided a nation...
En savoir plus
Mardi 21 juin 2022
Massey Ferguson produced the 1,000,000th tractor in its factory in Beauvais, France. Another significant milestone as the brand is celebrating 175 years of history. The brand has been manufacturing tractors in Beauvais since November, 20th 1960.
At an event to mark this milestone, Thierry Lhotte, Vice-President & M...
En savoir plus
Lundi 20 juin 2022
Claas has increased its involvement with AgXeed, having participated in the Series A financing round of the Dutch startup. In addition, a first distribution and service cooperation has been initiated with Claas Vertriebsgesellschaft mbH (Claas Distribution) based in Herzebrock-Clarholz, Germany.
After the first suc...
En savoir plus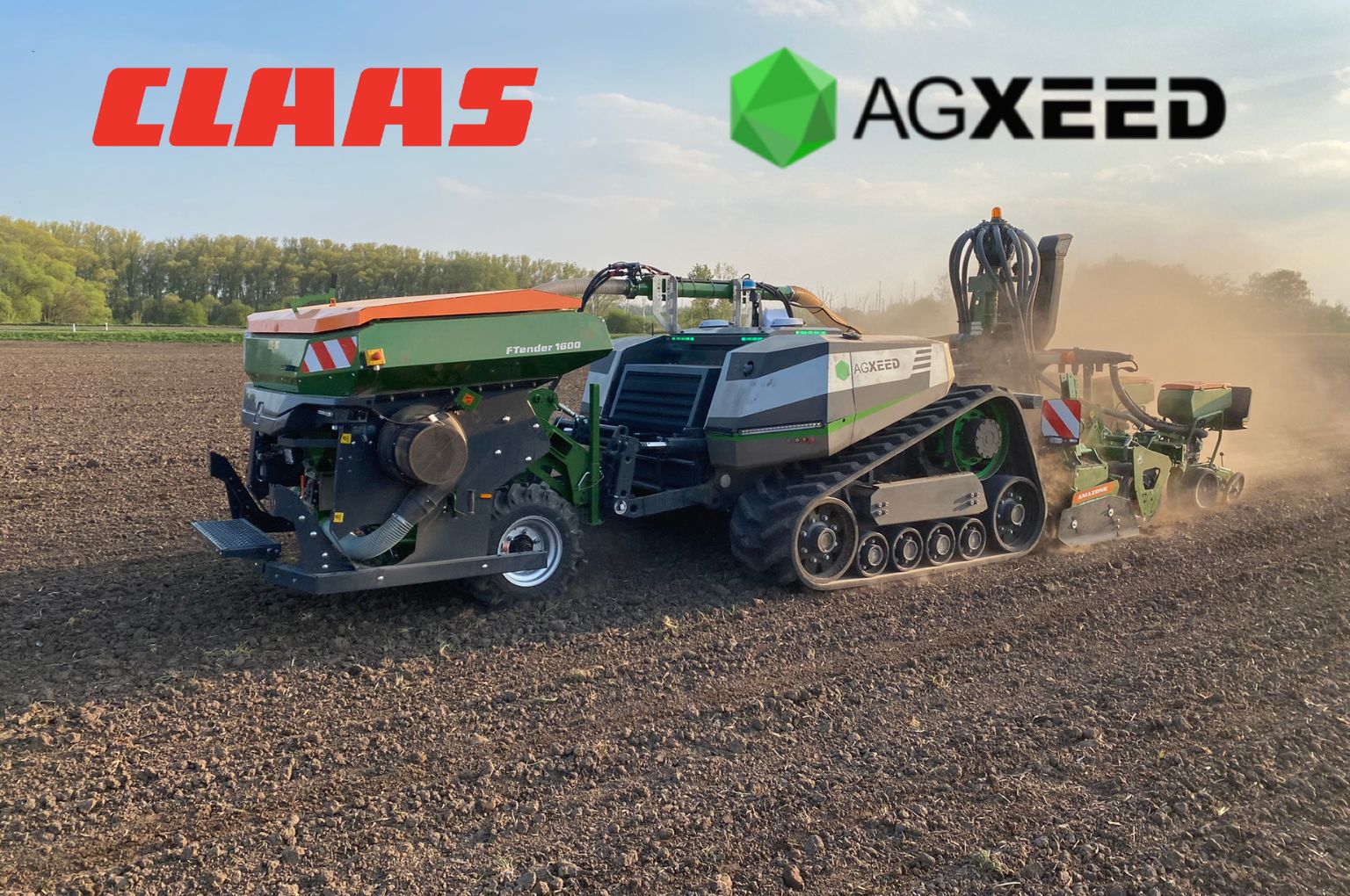 Dimanche 19 juin 2022