AG Salons & Nouvelles de la mécanisation
Mahindra & Mahindra Ltd.'s Farm Equipment Sector (FES) reported its tractor sales numbers for May 2022. Domestic sales were at 34,153 units, as against 22,843 units during May 2021. Total tractor sales (Domestic + Exports) were at 35,722 units, as against 24,184 units for the same period last year. Exports also went up....
En savoir plus
Vendredi 10 juin 2022
Apex.AI, a company developing safety-certified software for mobility and autonomous applications,  is adding new capabilities to the Fendt Xaver concept vehicle, an autonomous farming robot, by incorporating Apex.OS, an easy-to-use software development kit (SDK).
Apex.AI has enabled AGCO's engineering team to inte...
En savoir plus
Jeudi 9 juin 2022
The Agritechnica Asia and concurrent event Horti Asia 2022 trade fairs in Bangkok, Thailand, successfully concluded, attracting 8,326 expert participants from 59 countries, including Vietnam, this year's partner country. Exhibitors welcomed the high international participation which underlined the trade fairs' leading ag...
En savoir plus
Mercredi 8 juin 2022
New Holland Agriculture pays homage to Her Majesty Queen Elizabeth II as she celebrates her 70 years on the British throne. The company have produced a T6.180 Methane Tractor sporting a special Platinum Jubilee livery.
The CNH Industrial plant based in Basildon, Essex has been manufacturing British made tractors fo...
En savoir plus
Mercredi 8 juin 2022
On June 1st, Argo Tractors South Africa celebrated the opening of a brand-new and modern facility in Kempton Park, Johannesburg. Frome these new premises, all sales and service for both Landini and McCormick is taking place.
"The initial ground-breaking work commenced on June the 1st 2021 and today, one year later...
En savoir plus
Mardi 7 juin 2022
Crop.Zone, manufacturer of the herbicide-free volt.fuel Electrical Weeding System, has significantly strengthened its capital base for entering into serial production. Existing shareholders (incl. Nufarm Limited) and new financial investors (Demeter Investment Managers, Madaus Capital Partners) have increased the equity ...
En savoir plus
Mardi 7 juin 2022
A new narrow width track will enable the Axion Terra Trac high horsepower tractors from Claas to be used in a more versatile and soil-friendly manner.
Since the market launch of the Axion Terra Trac in 2019, the full-suspension half-track high horsepower tractors have appealed to more and more farmers and contracto...
En savoir plus
Lundi 6 juin 2022
Steyr now offers the Central Tire Inflation System (CTIS) for greater soil protection through variable tire pressures, enabling significant savings to be made in fuel consumption.
At the point the customer orders the tractor via their Steyr dealer, it can be specified ready from the factory for installation of the ...
En savoir plus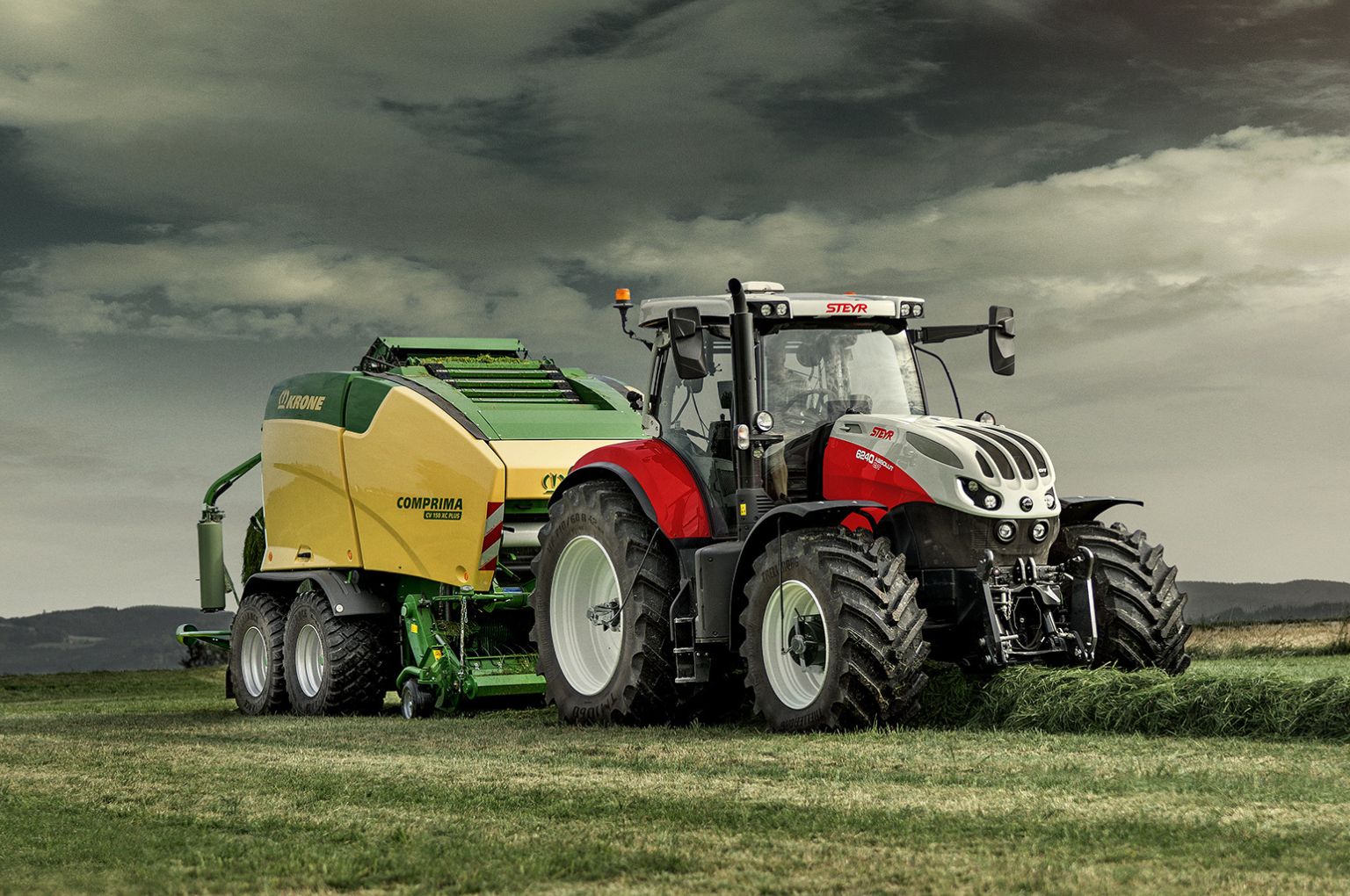 Dimanche 5 juin 2022
Väderstad now brings a new micro granulate option for the Tempo L 12-24 to the market. The BioDrill 500 has pneumatic distribution for precision application of starter fertiliser, slug pellets or pesticide.
The BioDrill 500 has been displayed for farmers and dealers during the ongoing Väderstad Tour. The name com...
En savoir plus
Samedi 4 juin 2022
Kubota Industrial Equipment Corporation (KIE), a United States subsidiary of the Kubota Corporation, will build a new plant to manufacture work equipment to install on tractors to address the rapidly increasing demand in North America.
New Kubota tractors sold in North America are often equipped with front loaders ...
En savoir plus
Vendredi 3 juin 2022